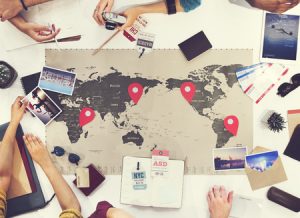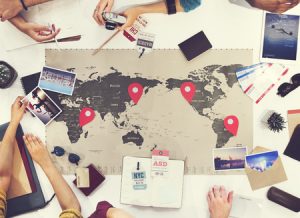 Travel has always been one of the big incentives that many employers have offered to their employees for doing a great job. But like all things, incentive travel trends have come and gone over the years as employers have found new ways to keep their employees motivated with enhanced travel options. 2018 is no different as there are several incentive travel trends that are big right now. Take a look at a few of them below.
There has been an increased emphasis on providing memorable experiences during incentive travel.
It's not enough to simply send employees on trips anymore as part of incentive travel packages. Now, many employers are going above and beyond by promising employees certain experiences while they're away. Sitting on the beach with a cold drink is nice, but it's not necessarily something you're going to remember forever. Swimming with sharks or taking a whitewater rapids ride, though? That will stay with you for a long time!
Incentive travel programs focused on wellness and fitness are becoming the norm.
Many employers realize that they need their employees to be physically, mentally, and emotionally recharged after their reward trip. So, they're making it a point to design schedules that will allow them to relax and kick back for a while. It's not uncommon for employers to push employees to pamper themselves with a visit to the spa or learn how to meditate while away. It makes their incentive travel trip more effective and rewarding.
Companies are taking more of a rewards approach to incentive travel.
In an effort to keep their employees motivated and competitive, some companies have taken a rewards approach to their incentive travel benefits. They're offering up incentive trips to more employees but also giving those who outperform their colleagues extra perks during those trips. It's not uncommon to see employers give their star employees a few extra days away or an upgrade on a flight or at a hotel.
Would you like to implement an incentive travel program at your company? HPM Associates has 37 years of experience with providing incentive travel and can help you plan and produce successful incentive travel programs. Call us at 305-274-0030 with any questions you may have!