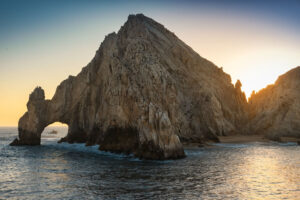 Incentive travel is an incredibly valuable tool for companies looking to motivate employees to work hard and reward those who do. When planning an incentive travel program, there are a few things to consider when choosing your destination. Once you've set your budget, time frame, and trip objective, you can begin exploring your options!
At HPM Associates, we have the experience and industry insight to recommend the best places to take your team for your next incentive travel program.
Here are three excellent ideas to give you some inspiration for your next trip.
1) Los Cabos, Mexico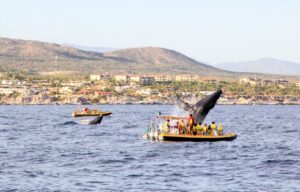 Los Cabos is the region at the southern tip of Baja California Sur. Within Los Cabos, there is Cabo San Lucas and San José del Cabo. These two towns are the two Cabos or 'Los Cabos.'
San José del Cabo is more of a traditional Mexican town covered in beautiful architecture from the Spanish colonial era. Here you will find more family-owned businesses and art galleries, perfect for people looking for a relaxed quiet getaway centered around cultural appreciation.
Cabo San Lucas is known more as a party town with extensive bars, restaurants, and clubs, catering to those more inclined to participate in nightlife activities.
From stunning beaches, incredible weather, whale watching, scuba diving, and luxurious hotels, the opportunities are endless for activities and high-class accommodations to enjoy with your work family in Los Cabos. Many available flights are connected to Los Cabos from the U.S., making traveling to this destination a breeze!
2) Cap Cana, Dominican Republic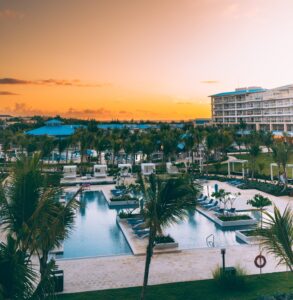 Cap Cana is a neighborhood in Punta Cana, located 20 minutes from the international airport! It is one of the safest areas in the Dominican Republic and offers a wide variety of attractions, one of the main ones being golf.
Cap Cana is famous for its golf courses, surrounded by turquoise waters. You can also enjoy once-in-a-lifetime experiences like swimming with dolphins, ziplining, ATV riding, and private fishing tours. These are all great activities, especially if you want to take your employees on a team-building incentive trip!
3) Jamaica
Jamaica is an extremely popular travel destination known for its diverse scenery, picturesque beaches, reggae music, spectacular waterfalls, all-year-round tropical weather, and luxurious all-inclusive resorts. The perfect place to treat your high-performing work team!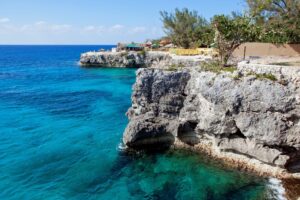 In the heart of the Caribbean Ocean, you can find everything you desire, from exotic landscapes to cozy accommodations and exceptional hospitality. Explore underground caves, ride river rafts through the jungle, or take nature walks on forest trails. There are so many ways for your team to enjoy the natural beauty on the island.
When you allow HPM Associates to help you plan your next incentive travel trip, we can give you the best advice and recommendations to ensure you pick the perfect place based on the goals of your program and your budget. We specialize in creating once-in-a-lifetime travel experiences for you and your team, taking care of all the important details, large and small.
Contact us at (305)274-0030 or grouptravel@hpmassociates.com to learn more about our services and request a free quote today!