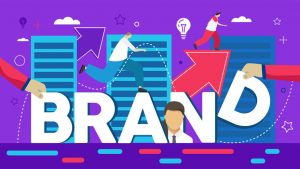 As a business owner, one of your most powerful tools for success is your brand. Your brand is your reputation; your identity; the values you represent as a company. Building a distinctive, recognizable brand is the key to engaging your target audience, reaching new customers, and ultimately growing your business.
Once you've taken the time to define your brand, you must commit to cultivating a strategy that spreads your message, in order to make the most of it. If you're not quite sure what that entails, don't worry—we've got a few places for you to start!
1) Plan a networking event.
Making connections with other professionals in your industry or who are interested in your industry is a great way to increase brand visibility for your company. A well-organized conference, convention, or product/business launch is a chance for you to share your knowledge and build credibility among your audience. Seize the opportunity to highlight your unique value and spread the message of your brand.
2) Focus on social media outreach.
Consistently engaging with your current and potential customer base is important, as it helps you establish your voice and ensure that it's heard. Meet your audience where they already are to show them that you're not only knowledgeable, but also approachable.
Produce fresh content in social media posts or shareable blog articles to increase brand awareness and emphasize your expertise. Take advantage of different platforms and strategies—such as Facebook sharing, paid advertising campaigns, contests and giveaways, and interacting with customer comments.
3) Offer customer incentives.
What better way to show customers you value their business and loyalty than with tangible incentives? Offer special deals, free samples, rewards programs, or even the chance to earn a luxury trip to get people excited about your brand. When people are passionate about your brand, they'll spread your message for you!
Have ideas for expanding your company's brand but not quite sure how to make them happen? No problem! At HPM Associates, we work with our clients to turn their goals into a reality. You tell us what you want out of your corporate meeting, convention, or incentive program, and we'll take care of the details.
Contact us today at 305-274-0030 to learn more about how our services can benefit your brand!