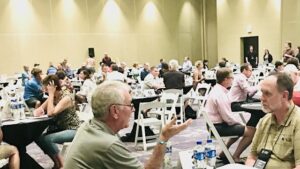 How successful you are in sales depends on how well you nurture the skills and qualities needed for the job. Sales training can make a huge difference to a company's overall performance and improve the well-being of sales representatives. It can inspire them to grow and achieve new areas of success.
However, many businesses are still hesitant to provide proper sales training for their employees as it is an investment of time and money. Here are three ways you can benefit from sales training and why it is necessary for your company!
1) Close More Deals
Many salespeople waste time and energy on strategies that are either inefficient or are just not suited for them. Sales training equips you with more effective and efficient sales techniques, and it can also help you understand which techniques are right for you and which aren't. These insights will help you learn when to switch gears, maximize your time, and streamline processes to close more deals!
2) Develop Realistic Goals
Professional sales training will give you the skills to accurately predict long-term and short-term sales results, allowing you to make better business decisions and set realistic goals. If the goals and quotas you set are unrealistic, they can be damaging whether they are set too high or too low. Achieving an accurate understanding of sales forecasting and learning how to set realistic goals will help you grow as a sales team and expand your business.
3) Strengthen the Company
While sales training increases the skill level of individual sales representatives, it also fosters a sense of camaraderie and teamwork. Proper sales training teaches a sales team to work as a unit rather than individuals with separate motivations and goals. A good sales training program helps team members recognize how their success is interdependent. A well-trained sales department will work together to reach performance goals and increase sales across the board.
Sales training is a great way to grow employees' confidence and enforce good business practices. If you decide a sales training program is the right decision, but you don't know where to begin when it comes to planning, HPM Associates can help! We have the knowledge and expertise to craft a perfect sales training session for you and your team. From destination choices to budgeting and transportation, we have the means to set your business up for success!
Contact us today at (305)274-0030 to learn more about our meeting and conference planning and production services!