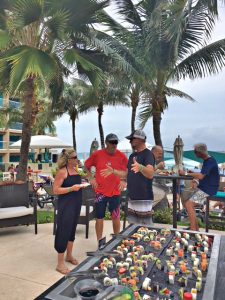 Are you in the process of planning a business meeting right now? If so, you could go ahead and book a stuffy meeting room in your city to host it. But chances are, you're not going to end up having a very productive meeting if you take that approach.
Instead, you should consider holding your next business meeting in a tropical setting by planning it though HPM Associates. There are so many benefits that will come along with doing it.
The biggest benefit of holding a business meeting in a tropical setting is that everyone who attends it will be relaxed since they won't be in the usual office setting. Business meetings that are held in generic meeting rooms tend to be stressful. People who attend them are worried about making it to the meeting, and then once they're there, they're worried about everything they need to do once the meeting ends. But that won't be the case when your meeting is in a tropical setting. Those at your meeting in a tropical setting will be stress-free and ready to share their ideas freely. With nothing else on their minds, the creative juices will be flowing, and you will be amazed by the conversations that will take place.
One of the other big benefits of holding a business meeting in a tropical setting is that everyone will warm up to one another quickly. When you stay at a tropical destination with a large group of people, it will give everyone the chance to get to know one another outside of the meetings you hold. They will interact regularly when they eat, sit by the pool, and walk around outside of the meetings. This will give them the opportunity to form closer bonds, which will prove to be beneficial when you get down to business.
At HPM Associates, we have seen so many success stories involving companies that have decided to think outside of the box and hold business meetings in tropical settings. We can help you arrange business meetings to a number of destination locations, including Aruba, Jamaica, the Bahamas, Mexico and more. To get started, call us at 305-274-0030 today to find out about our meeting and convention services!