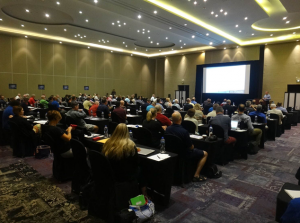 There is so much that goes into planning a successful business meeting. Planning a successful meeting takes a significant amount of time and attention to detail.
HPM Associates can help you plan successful meetings that will accomplish your goals and objectives, regardless of what they are.
Business meetings are held for a variety of reasons, and it's important to establish what those reasons are in order to plan a fitting event. HPM Associates works to understand what our client's goals and objectives are prior to planning. Many of our clients want their meeting to have a specific feel and it's our job to help them achieve that.
Business meetings are often educational and motivational, among other things. Some businesses hold meetings because they want employees to be informed on a specific practice; other businesses hold business meetings to increase employees' dedication and productivity.
If you want your employees to come away with certain skills, feelings, or emotions, it's important to plan your business meeting accordingly. Planning a meeting that can help establish a certain mood can be done though site selection, activities/sessions included, staging, room setup, themed décor, party favors, and more.
The venue that you choose plays a major role in how your employees will feel following a business meeting.  Setting is a major factor in creating the desired mood for the meeting.  For instance, a large conference room is ideal for teaching employees skills. If you are hoping to educate employees, you should go with an educational setting in a hotel or conference center facility which offers complete meeting packages.
If you are looking to motivate employees or help inspire creativity, consider hosting a business meeting at a leisure-based location. A golf or beach resort, dude ranch, adventure themed resort or all-inclusive resort would all help foster creativity.  That type of venue would stimulate employees to think outside the box that many people fall into when contained in an office setting for months or years at a time.  It would also be helpful in developing your team's cohesiveness.
If you're looking to host a successful business meeting and want to achieve a specific feel or flavor for it, contact HPM Associates today.