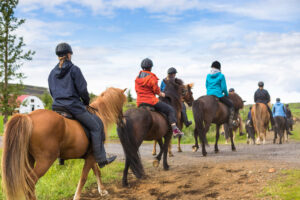 Incentive trips can be a powerful motivator for employees and an excellent way to build a positive company culture. Breaking free from the office and meeting your team on a new level is a great way to boost morale. Team building incentive travel is a special and productive way to reward your employees and inspire them to reach new goals!
Here are a few easy ways to inspire your employees with a team-building incentive travel program.
Schedule Engaging Activities
Corporate incentive travel is about rewarding and motivating your team. You need to ensure that your incentive trip itinerary is filled with exciting and engaging activities your team will love to do together. These activities should cultivate problem-solving as a group and build trust and a sense of togetherness.
Depending on the destination you choose for your team-building trip, activities could include:
The possibilities are endless for fun activities that will bring your team closer together.
Implement Your Core Company Values
Corporate incentive travel is a great way to inspire and motivate your team. An incentive trip is a perfect opportunity to highlight the core company values that drive your business's vision. Share your big goals and mission and be vulnerable with employees to feel more connected to the team. A unifying theme or design built on your core values can also ensure attendees connect with the message.
Make Leadership Accessible
During daily office operations, most of your employees don't have the chance to connect with executives one-on-one. An incentive trip is an opportunity to make those connections. Schedule time for your team to interact with company leadership through a Q&A session or special luncheon, or make sure they are seated at various non-leadership tables throughout the event. It can be challenging for employees to find a way to connect with leadership, so it's important to provide time together to get the most out of your company's incentive trip.
If you're ready to take the necessary steps in planning a team-building incentive travel program for your employees, HPM Associates can assist you! When you book your incentive travel program with us, we take care of all the important details and ensure your trip is successful for everyone involved.
Get in touch with us today at (305)274-0030 to start designing an incentive travel program that will bring your team closer together!