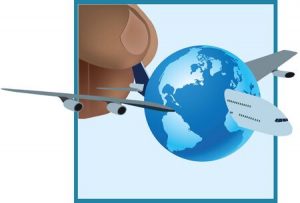 A new year brings something new to every industry, and incentive travel is no exception. As the use of incentives to drive business continues to grow, companies are finding that recipients value rewards that they can connect with over simple financial or material gain.
So, how is this overall shift toward authenticity in incentive travel offerings expected to manifest in the industry this year? Let's take a look!
One-of-a-Kind Experiences
Incentive recipients want their trips to be life-changing, not just luxurious. As a company, this means you're going to want to design your incentive travel program to offer an experience that will inspire and give your employees the opportunity to make memories that have a lasting impression. You'll see this trend reflected through the rise in popularity of alternative, less common destinations.
Customized Itineraries
Not only are people looking for once-in-a-lifetime travel destinations and activities in their company incentives, they're also looking for experiences they can't get anywhere else. They want to go on a trip that's uniquely memorable, not something standard being offered by every other business in the industry.
The key to fostering engagement and relationship-building with group incentive travel in 2020 is to create an experience that is exclusive to your company—something you can't get anywhere else. Show your employees you value them by offering an itinerary designed to motivate them, and nobody else.
Environmental Responsibility
The sustainability of your incentive travel program will be more crucial than ever this year, especially when you're trying to motivate a younger employee base. When you design a luxury incentive trip, consider the environmental impact of the experience.
If it's a group trip, plan a fun and fulfilling volunteer experience that's good for team building and the environment. Or, implement conscious tourism when you work with an incentive travel expert to create an itinerary, combined with eco-friendly and ethical destinations.
Make the most out of your incentive travel program with the help of the professional group travel experts at HPM Associates! We're always equipped to implement the latest trends and customize them to the needs, budget, and goals of your business.
Give us a call at 305-274-0030 or contact us online to request a free proposal for your program!