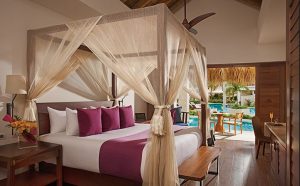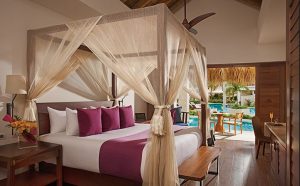 Finding the right hotel for a corporate business meeting or incentive travel program isn't just about the location: sure, proximity to the airport is important, but that's not what makes a great stay. The right hotel needs to have many attributes, including helpful staff, delicious restaurants and bars, comfortable and stylish accommodations, and more. Here at HPM Associates, when we recommend a hotel for your upcoming trip, we only choose award-winning hotels.
Hotels that win awards aren't just good hotels: they're the best of the best. They are hotels that impressed people so much that those people decided that the hotel and its organization should receive some sort of commendation for being so exceptional. That's why here at HPM Associates, we only choose award-winning hotels, because hotels that have won awards are simply put, the best of the best!
If you're still pondering the destination for your upcoming trip, you're in luck: today we're going to talk about our favorite award-winning hotels that we and our clients have enjoyed over the years.
Read on for some travel inspiration, and if one of these places sounds like the right destination for your next customized HPM Associates trip, give us a call at 305-274-0030.
20° N 87° W Unico Riviera Maya
This 5-star hotel is known for its classy architecture and ability to immerse guests in the culture of the region, and the adult's only all-inclusive experience  means that it's luxury living without a second thought. The design of the hotel is inspired by the rich character of Riviera Maya and it incorporates many natural and handmade materials sourced within the area. Throughout the hotel, you'll find a mix of modern luxury with familiar rustic moments influenced by the region's history.
In addition to the breathtaking architecture and overall design, if "stunning white beaches" and "locally-inspired cocktails" sound like your ideal out-of-town meeting place, then 20° N 87° W Unico Riviera Maya in Mexico is definitely your next corporate destination. Three unique pools, a holistic spa and wellness center, gorgeous beaches, and uniquely designed accommodations are just some of the things you'll enjoy at 20° N 87° W Unico Riviera Maya.
The meeting spaces at 20° N 87° W Unico Riviera Maya are simply one-of-a-kind. You can choose from indoor breakouts, to outdoor lawns. All arrangements come with a talented team who help design a special food menu, custom entertainment and more!
The hotel also offers plenty of options for food and drink, from casual café style settings perfect for a quick business lunch, to elevated fine cuisine perfect for treating your clients. One of the best parts? All of the hotel accommodations feature an Anfitrión, a personalized host, available 24 hours a day to provide an added level of personalized service.
The Unico Rivieria Maya is no stranger to awards. In 2017 it was number 2 on Conde Nast Traveler's Reader's Choice Awards list, and in 2018 it was named one of the best hotels by US News & World Report. It's also received the 2018 Travvy Award for best all-inclusive luxury resort, and Smart Meeting's Platinum Choice Award for excellence in service and amenities among meeting hotels and resorts.
Hard Rock Hotel Cancun
For those of you who have been to Cancun, you know that the hotel scene there is pretty impressive. While any of the gorgeous beach-front resorts would make a good spot to spend a few of your vacation days this summer, if you're looking for the best of the best to seriously impress your employees and clients, then you have to check out the Hard Rock Hotel Cancun.
The Hard Rock Hotel Cancun is an all-inclusive experience, which means guests don't need to worry about paying for meals or picking up a bar tab. The rooms are lavish, rock-star worthy digs, and each has its own private balcony and hydro spa tub. The hotel features restaurants with a wide variety of delicious cuisine, and the luxurious pool areas with swim-up bars are the ultimate spot to hang out for the day.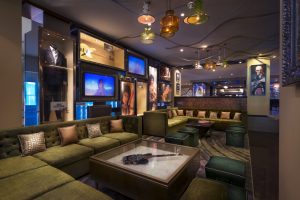 If you're hoping to do more than just relax and lounge by the pool, you're in luck.  The hotel offers lots of fun, activities and entertainment for guests of all ages to ensure that your memories last a lifetime!
The staff is also incredible, as they always go above and beyond for our groups. Their attitude and dedication to our clients is extraordinary. One of our clients has had their annual conference at the Hard Rock Hotel Cancun for six years, which is a testament to the quality of the resort.
This hotel is not only a favorite in our book: it has also won a myriad of awards over the years, including 2018 Travelers' Choice from TripAdvisor, 2018 Conde Nast Traveler Readers' Choice Award, 2017 US News and World Report's Best Hotels in Mexico, AAA's Four Diamond Award, and 2017's World Travel Award to name a few.
If you're looking for luxury accommodations, incredible beach-front views, fun daily entertainment, and a quick flight south to Mexico, Hard Rock Hotel is a must-see.
Secrets Cap Cana, Dominican Republic
Whether you have high-profile clients, or you just want your employees to feel as if they're high-profile for a few days, visit Secrets Cap Cana, located on the white sands of Juanillo Beach. The world class spa, gorgeous beach views, incredible pools and hot tubs are just some of the amenities you'll enjoy as a guest of this new Secrets location!
The meeting facilities offer almost 10,000 square feet of dynamic meeting space, spacious outdoor areas with amazing views, the latest in AV technology, and a full service business center.
Secrets Cap Cana has won a few awards of their own in recent years, including the Gold Magellan Award by Travel Weekly in 2017, and the Caribbean Travel Award's #1 All-Inclusive of the Year in 2017.
Secrets Papagayo Costa Rica
If you prefer Costa Rica to the Dominican Republic, check out the Secrets Papagayo. The resort is located on the stunning Papagayo Peninsula in Costa Rica, close to the local airport and surrounded by lush greenery. The mountainous surroundings provide a stunning backdrop for your meeting or incentive programs.
Enjoy the natural scenery and attractions of Costa Rica by visiting the Marina Papagayo, located nearby which boasts world-class sport fishing, a pedestrian village, gardens and picturesque walkways.
From the world-class spa to the high-end pools and hot tubs to the unbeatable suites, Secrets Papagayo is a great destination for business mixed with a little bit of pleasure. The meeting facilities at this location, similar to their sister hotel in Cap Cana, offers everything you need and more for a successful week of meetings.
As for the awards, Secrets Papagayo received TripAdvisor's 2017 Traveler's Choice Award, as well as the #1 Rated Hotel in Papagayo in 2016.
Scheduling out of town business meetings or incentive programs doesn't have to be stressful. Here at HPM Associates, we take care of all of the planning for you ahead of time, and we only work with the very best of the best hotels around the world. If you're interested in a proposal for your next meeting, you can request information right from our website or give us a call at 305-274-0030.