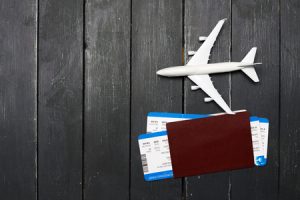 Do you want to motivate your customers to come back to your business over and over again? You can begin by offering them a superior product or service that they just can't get anywhere else. But you can also take things to the next level by coming up with creative ways to give customers all the motivation they need to be loyal to you and your brand.
Incentive travel programs and destination trips
If you really want to thank customers for their loyalty, incentive travel programs and destination trips are the way to go and HPM Associates can help you every step of the way. We'll be able to help you provide your most loyal customers with once-in-a-lifetime vacations that will ensure they remain loyal to you for many years to come. Plus, incentive travel programs and destination trips can create long-lasting memories and we want to share those memories with you and your dedicated customers!
Here are some other popular incentives that businesses often offer to loyal customers:
Loyalty programs
You know how these work, right? A business hands a card to a customer and asks them to scan the card each time they come in to make a purchase. Over time, the customer earns points for being loyal to a business and then gets access to free products, discounts, and other perks. It's a good way to keep customers coming back to your business as long as you have worthwhile incentives to offer.  But does this create excitement and memories?
Special sales
These days, it's actually rare to walk into a business and see that they're not having a sale. Most businesses are having some kind of sale at just about all times. But many businesses will choose certain times of the year to hold special sales for customers. Some of them will even treat those enrolled in their loyalty programs or signed up to their email marketing list to special sales that aren't open to other customers.  But does this create excitement and memories?
Giveaways
When businesses are launching a new product and trying to drum up interest in it, they'll often offer to send some of their customers free samples for them to try. This gives people the chance to see what the product is all about and increases the chances of them using the product again in the future if they like it.  But does this create excitement and memories?
Loyalty programs, special sales, giveaways, and discounts are nice. But they're only going to keep customers loyal for so long. If you're looking to wow your customers  and build and develop your relationships, you will find that incentive travel programs and destination trips create everlasting bonds of friendship…  and will motivate them like nothing else would. They'll provide your customers with the opportunity to create memories that will prove to be more significant than any sale or giveaway you could have offered.
Why not consider having HPM Associates plan an Incentive Program or Meeting for your company? Request a free proposal now or contact us with questions!