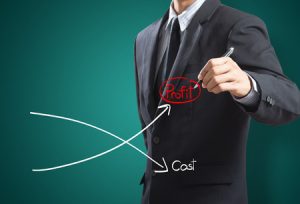 Incentive travel is one of the most effective tools a business can use to boost company productivity and build positive relationships with valuable employees.
A luxury trip to an enticing destination is the perfect way to motivate your staff to work harder and show them how much you appreciate their hard work and loyalty! It can be equally valuable for a company to offer a customer incentive program to their best clients to encourage increased spending with them and create greater loyalty.
While it's true that the cost of incentive travel can start to add up, there are plenty of available resources and strategies you can use to find the best deals on the market. Start with these insider secrets to see the biggest return on investment for your incentive travel program!
Book an all-inclusive destination.
All-inclusive resorts offer your employees a unique and luxurious experience at a more desirable cost to you. Hot travel spots all over the world are populated with all-inclusive destinations that can accommodate all budget levels. Get all your major expenses covered for one flat rate and customize your package to include those extra amenities and activities that will personalize the trip to make it even more memorable!
Look for off-season deals.
There are a lot of benefits to waiting until after peak travel season to plan your incentive trip, not least of which is the money you'll save. The bulk of travel expenses you'll incur will be from the cost of flights and accommodations—the prices of which drop significantly in the off-season. Along with cheaper airfare and lodging, you'll be able to offer your employees a more authentic experience of a destination when tourism dies down.
Use a well-established travel company.
Professional group travel experts are going to be invaluable when it comes to planning and organizing a convenient, effective, and affordable incentive travel program. They'll have the connections, experience, and skills to make the most out of your money! More importantly, with their extensive network of business relationships, they'll have access to resources and deals that you don't.
The specialists at HPM Associates have been creating, planning and arranging the most cost-effective and productive incentive travel programs for over 35 years! If you give us your budget and your goals, we'll find the best destinations and itineraries to fit your needs and manage every logistical detail of the process.
Give us a call at 305-274-0030 to start designing an incentive travel program that inspires your employees or customers without breaking the bank!