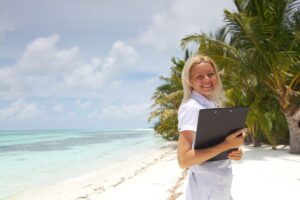 Incentive travel is an incredibly valuable tool for companies looking to motivate employees to work hard and reward the ones that do. An incentive travel program will also have palpable benefits for your business too, such as increased employee satisfaction and retention, improved company culture, and greater productivity (and profits!).
In order to be an effective performance motivator though, a lot of strategic planning needs to go into developing your program. With so many other responsibilities on your plate, this can be challenging. That's where a incentive travel company can help. Let's take a look at how partnering with one can be beneficial for your company's program!
Destination Expertise
As people who do travel planning for a living, incentive travel companies will know the ins and outs of all your potential destinations better than anybody else. Using their expertise, they can recommend the best place for your work and travel goals. They will also be knowledgeable about the top accommodations, activities, transportation options, and other crucial elements of your trip.
Established Vendor Relationships
Long-standing incentive travel companies have an extensive network of valuable relationships with vendors all over the world. Not only does this give them intimate knowledge of the best vendors to suit your needs, it also gives them access to exclusive deals and discounts. They also partner with local resorts and travel companies to create the most efficient and exciting itinerary for your group, based on your budget, to create the ultimate incentive travel experience.
Itinerary & Event Planning
When you work with a professional incentive travel company, every aspect of your trip will be taken care of and made unforgettable. They'll design a program that's exciting for your employees or customers, as well as provide constant support throughout the entire process. This saves you a lot of time, money, and stress. From small touches like welcome gifts to bigger elements like meeting planning or choosing team-building activities, you can rest assured that everything will be done, and done well.
With over 37 years of experience in the industry, no one is better equipped to plan and develop a successful incentive travel program for your company than HPM Associates. Our professional group travel experts have the experience to manage every detail of your trip, and our on-site travel coordinators will be there to ensure everything goes according to plan.
Call us today at 305-274-0030 to get started!